この記事では、英語で日本の着物や浴衣のマーケティング方法について書きたいと思います。
If you live in Japan, then at the end of last year, you saw these commercials for
kitsuke
(kimono classes). In the first commercial, they are admiring a kimono and the boyfriend says he thinks it would be great if she wore it when they meet his parents. She hesitates and it appears like she has forgotten how to properly wear a kimono, so she quickly phones the school to get some lessons.
The second commercial has her getting ready to go to her kimono lesson and the boyfriend commenting on how she seems a lot more excited than when she gets ready to go out with him. These commercials are for a different Kitsuke-school than the one I attend, but an example of the efforts to get girls/women back into kimono.
_____________
Here's a different tactic, a recent campaign shows web-based retailer CRAZE.jp offering the 'cool' Shibuya boys new summer yukata robes served up with a hilarious sales pitch.

A familiar face, 19-year old model Chihiro Saito – better known as "Chibo" – has been suited up in CRAZE's 2011 yukata three-piece sets, all of which are priced at 11800 yen (about US$150). Each purchase includes a yukata robe, an obi belt, and wooden geta shoes.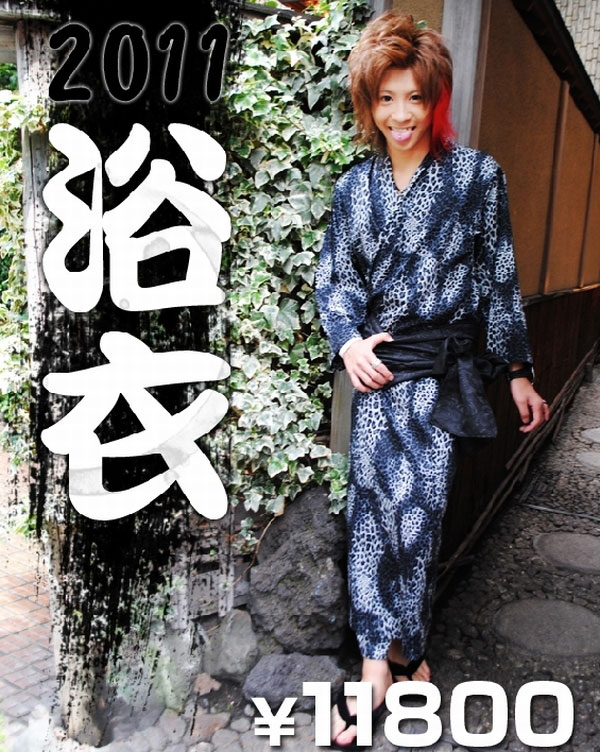 Aside from the eye-catching leopard print and paisley patterns, what makes these items really stand out is the accompanying ad copy from CRAZE, which reads: "
Summer is the most important season for young people," according to CRAZE. "Do you want to waste this once a year opportunity?" Turns out, the summer festival season is prime time for picking up girls. But even the most ardent of 'cool' guys is going to need a bit of "yukata magic" first to get a shot at the grand prize: summer lovin'.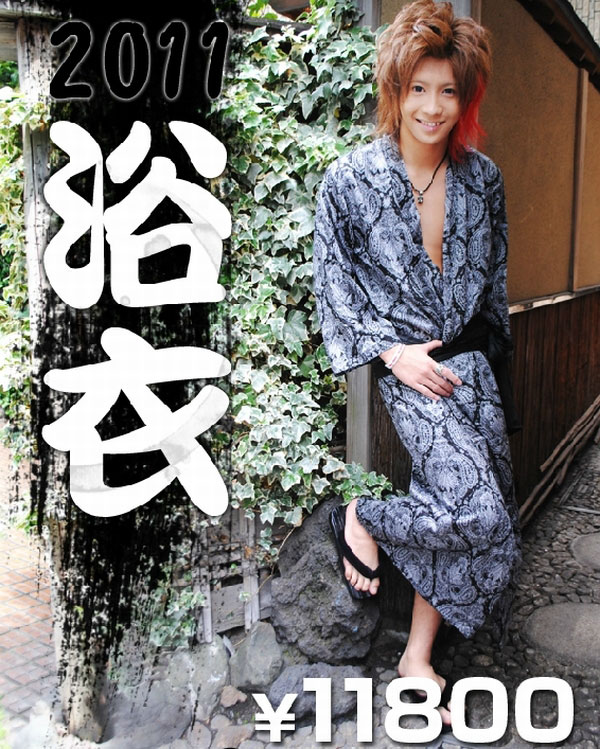 Not one to be argued with, CRAZE continues, "The attraction of a yukata is unbelievable. A yukata has an adult sexiness that makes women swoon. The concept behind these items is 'clothes that a Shibuya 'cool-girl' wants her boyfriend to wear'. We GUARANTEE that you can get a girl with it."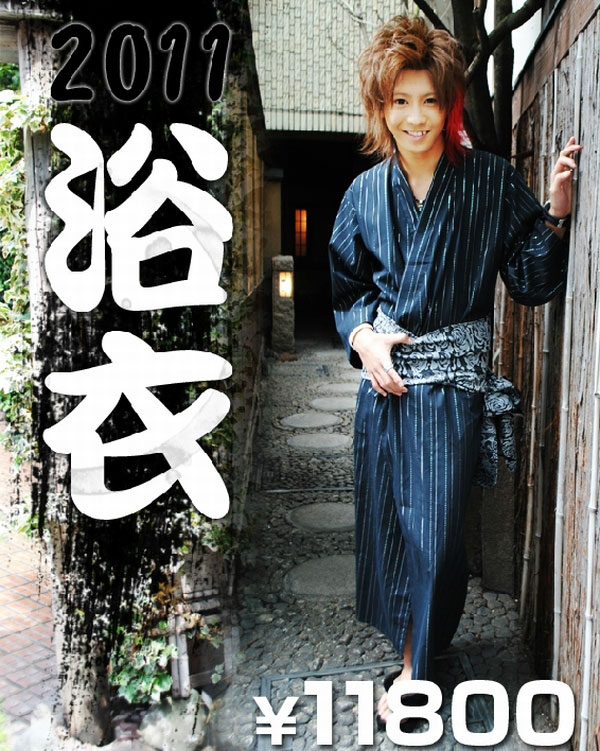 Okay, fine, but what about the yukata itself? Boys are briefly assured that "it is made of good fabric that breathes and keeps you cool even on hot and sweaty days. It is comfortable to wear and easy to enjoy at nighttime."
Then, CRAZE coldly assesses the target and moves in for the kill. "You must be worried, 'Am I being too much of a dandy? Does it match my hairdo?' Don't worry. This yukata goes well with anything."